About Us
Hi and thank you for visiting our shop! 
​Our names are Matt and Val. We are two best buddies who have collaborated on many projects together since 2012.  ​
We love experimenting where to find shapes, from found object assemblages, hand carving, 3d designs with CNC routing, and 3d printing. Most of our shapes are now 3d printed using a resin printer, but the inspiration still pulls from all of the above. 
Matt's background is in sculpture and it was through his knowledge of mold making that brought us to slip casting. Val's background is in painting and she's loved wrapping her brain around glazes and the colors they bring. We've loved all the projects we've collaborated on together in the past but but none compare to how happy PVP makes us 💚💜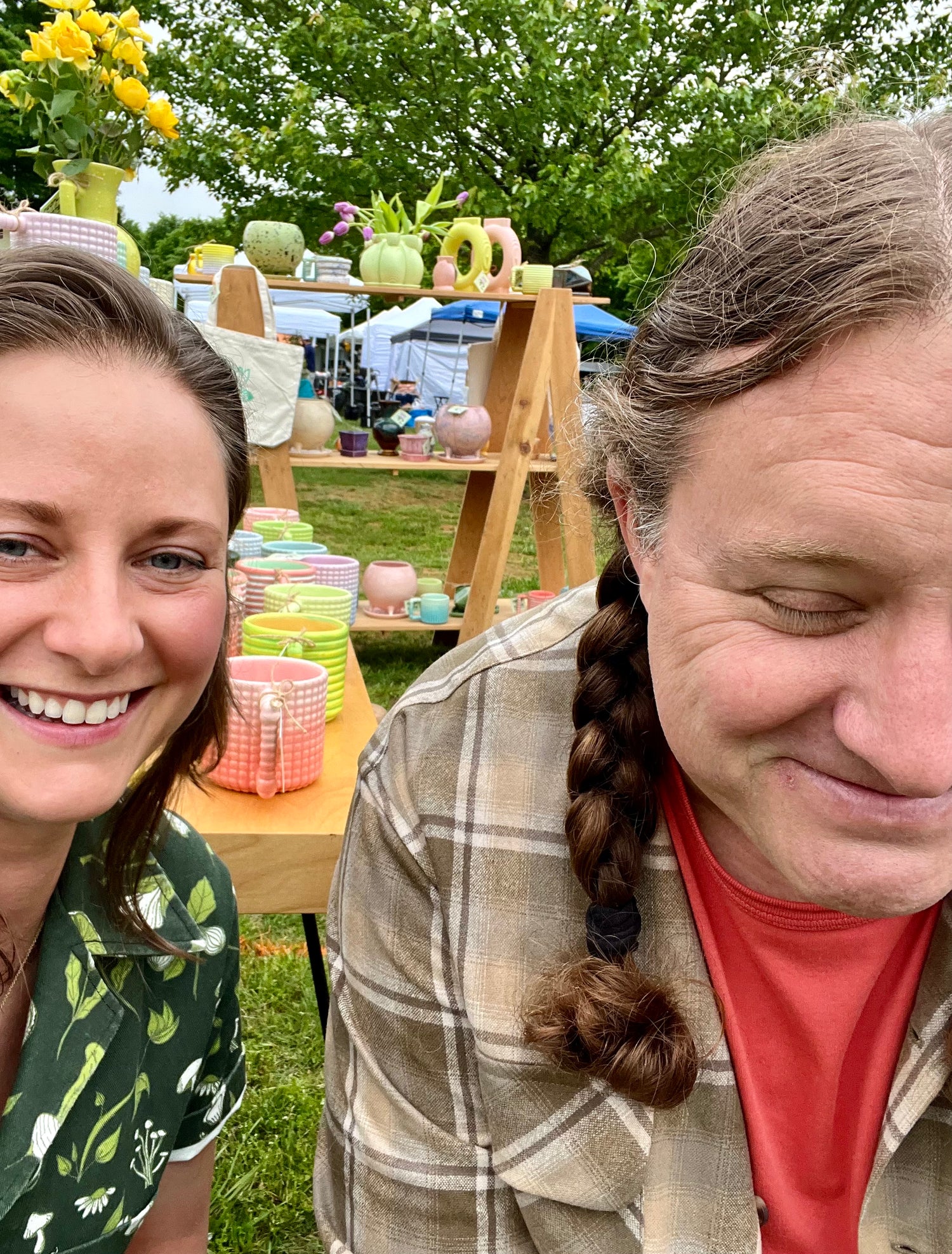 Val and Matt
Thank you again for being here and we hope these mugs bring you as much joy as they bring to us! 💚💜